Have Fun this Mid-Term Break!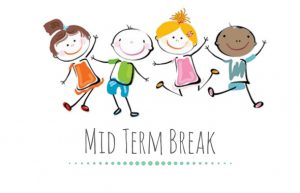 With Mid-Term Break Coming up, here are a few things going on in Yokohama to pass the time. Some are free and others are not, but I hope the information proves useful.
Hakkeijima Sea Paradise
Located in Kanazawa-ku in Yokohama. Hakkeijima features an aquarium and amusement park. This fun park is accessible by train or car. It is definitely a fun day out that is close to home!
Mitsubishi Minatomirai Industrial Museum
This museum is right in the heart of Minatomirai in Yokohama, within walking distance of Sakuragicho Station and Minatomirai Subway Station. It features exhibits about aerospace, transportation, and other industrial interests of Mitsubishi Heavy Industries. This museum is very hands on and would be a good outing for students in elementary school.
http://www.mhi.co.jp/en/museum/
Zoorasia
The newest of the Yokohama City zoos, Zoorasia features wonderful animal exhibits including monkeys from Southeast Asia, a Polar Bear from North America, and cheetahs from the African Savannah. In addition to the fantastic animals, there are wonderful park areas where visitors can enjoy lunch and allow children to play for as long as they like.
http://www.hama-midorinokyokai.or.jp/zoo/zoorasia/
Kanazawa Zoo and Kanazawa Natural Park
Another zoo that makes the list is the Kanazawa Zoo. This zoo only features herbivorous animals and also has a wonderful play area inside the zoo. However, the highlight of an outing to the Kanazawa Zoo is the neighboring park, Kanazawa Natural Park. The park features two roller slides that are sure to delight children and parents alike. Be sure to bring a plastic sled to sit on, as the rollers can be a bit rough on the bum.
http://www.hama-midorinokyokai.or.jp/zoo/kanazawa/
Kurihama Park
In Yokosuka at Kuirhama Park there will be a Cosmos Festival. Entrance to the park and festival are free. It's a good time to get out of Yokohama and enjoy the flowers in Kurihama.
https://www.cocoyoko.net/event/cosmos-fes.html