Fees & Tuition 2023-2024
ADMISSION PROCESS FEES
| | | |
| --- | --- | --- |
| Application Fee: | ¥30,000 | Payable at the time of application |
| Entrance Fee: | ¥300,000 | Payable when invoiced |
ANNUAL FEES
| | | |
| --- | --- | --- |
| Registration Fee: | ¥42,000 | Non-refundable |
| Annual Development Fee: | ¥140,000 | Payable when invoiced |
| Tuition Fees | | Payments due May & November 30th |
| Elementary (K-5th grade) | ¥1,720,000 | Full amount payable in two terms |
| Sprouts (3-4 year olds) Full Day (8:30~3:30) | ¥1,637,000 | Full amount payable in two terms |
| Sprouts (3-4 year olds) Regular (8:30~2:30) | ¥1,553,000 | Full amount payable in two terms |
| Seeds (2 year olds) Full Day (8:30~2:30) | ¥1,637,000 | Full amount payable in two terms |
| Seeds (2 year olds) Regular (8:30~12:30) | ¥1,553,000 | Full amount payable in two terms |
| Deferred Payment Fee | | Non-refundable |
| 10-Payment Plan | ¥20,000 | Payments from May through March (Exemption in October) |
Learning Support Fee (if required) – ¥40,000 per semester
After School Club Activity (1st-5th Graders) – Annual Club Registration and Maintenance fee ¥ 20,000
For a detailed breakdown of fees, you can download it here: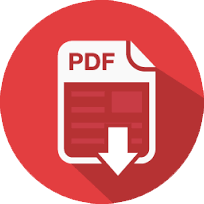 HOW TO PAY
Please use the student's name, i.e. Smith, Mary, not the parent or company
Payee must cover the bank transfer fee.
Please pay in Yen by bank transfer or direct deposit to the account specified below,


Bank:

Bank of Yokohama, Motomachi Branch

Phone: 81-45-641-0341

Address: 5-186 Motomachi, Naka-ku, Yokohama-shi Kanagawa JAPAN

Account:

Ordinary: 311-1518402

Account Name:

 Yokohama Union Church Yokohama Christian School

Swift Code:

HAMAJPJT


Japanese:横浜銀行 元町支店 (普通) 口座番号 311-1518402
ヨコハマユニオンキョウカイヨコハマクリスチャンスクール
Paypal: Use the email address finance.school@yokohamaunionchurch.org and please send as a gift to avoid extra charges. Note your child´s name in the memo section. (* In case of any extra charges deducted to the school, the actual amount will be charged to the parents in their next invoice)
BUSINESS POLICIES
All fees are non-refundable

No changes of days during the term

A YCS Withdrawal form is due 30 days prior to leaving
Overdue Accounts
Late payments will be charged a fee of 10% of the total outstanding invoice.
Tuition Assistance
Limited tuition assistance is available – contact the school office for details.