ACSI 2023 Day of Prayer #SchoolsThatPray

It wasn't advertised much but we had a Day or should I say Month of Prayer at YCS.  Our affiliate ACSI had designated Feb. 28 as a Day of Prayer.  We joined with schools all over the world to pray for the needs of other schools.  We too submitted our prayer requests as a school and had 87 affirmations from all over the world that they prayed for us.  One of the things we did as a school was to pray for the many pastors who took the time to come and preach at our worship services.  During the Elementary Lunch hour, students took time together to pray for a pastor, their families and the church they represented.  It was nice to see students getting involved and even reminding the lunch monitor that they needed to pray.  Preschoolers were also involved in praying for a pastor during their preschool worship days.  This culminated with a special combined worship service where Pastor Debbie taught on prayer and students broke up in groups to pray.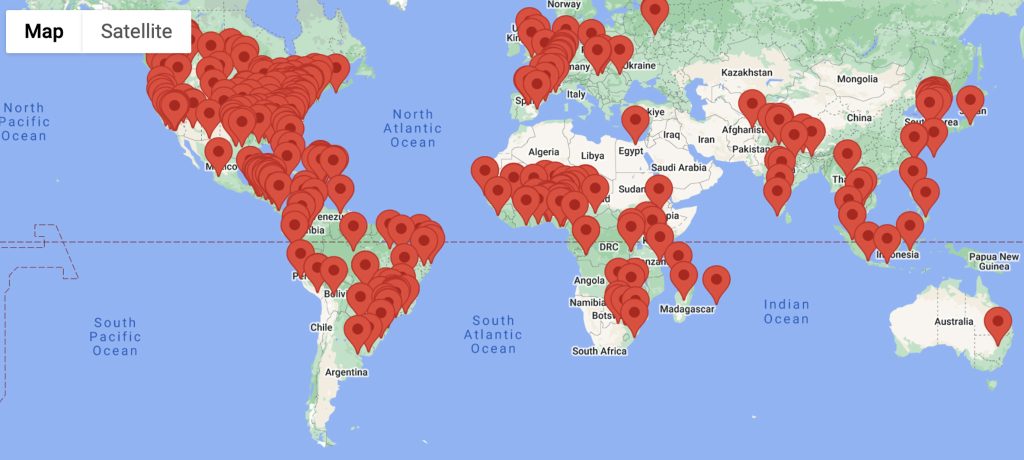 It may seem like a small start but I believe that if the children can learn to pray for others and talk to God, it will change their lives. Challenge them, they will get excited when they see God answer.
I remember when my children were young and we had to make a decision to move to Tokyo from Yokohama to start a church.  We asked our children to pray and ask God if this is what we should do as a family.  I believed that if this was God, that he would speak to them.  And he did, I especially remember my daughter crying and saying that God spoke to her in the shower.  Half-crying because it meant leaving best friends and I know to her that this was a big sacrifice,  but so glad she was obedient to the call.  I am thankful because she was so much a part of our ministry as we started the church.  I am happy to report that April is our 15th church anniversary and this same daughter who said yes to God, is saying yes again. Along with her husband, they will transition to become the senior pastor of this same church in Tokyo.  God is good!  Teach your children to pray now, you will be amazed at what God will do.