A symbol of "Love" on Valentine's Day
As we approach Valentine's Day, a day dedicated to the idea of love, it provides us a unique opportunity to make others feel special. It is a good way to remind the people we care about that they are loved. It is also good opportunity to teach our kids how they can show love to others.
Mom and Dad are the strongest pillars in one's life. They make us feel special with their unconditional love and care. In Seeds, each student made a card and some crafts, sending warm wishes to their parents on this day.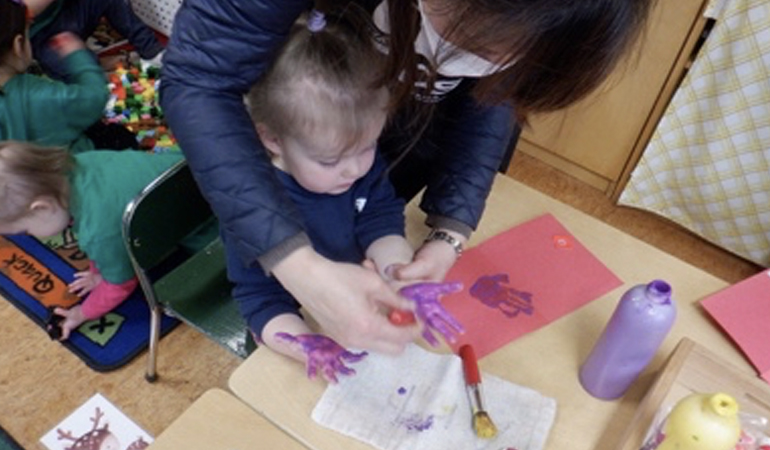 We also offered opportunities for parents to be involved in their child's activities. Each child was instructed to make Valentine's for their classmates. Part of the fun in Seeds was then playing "post man" as each child delivered cards to their friends. They also sent a lovely God loves us message card for Sprouts, Kindergarten, Lower and Upper elementary friends, too.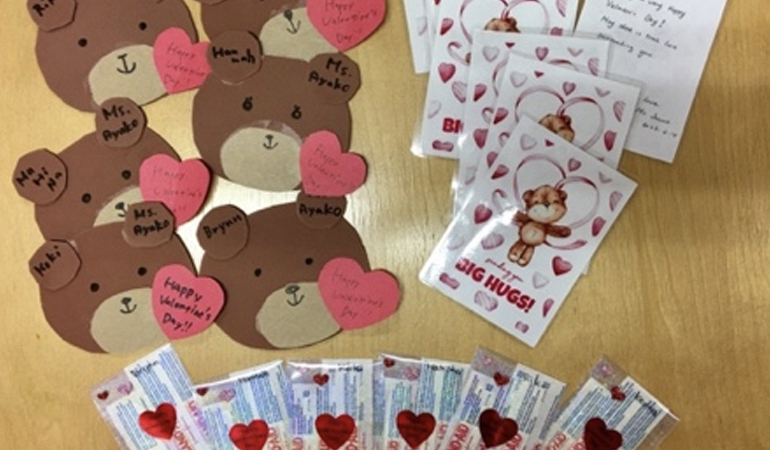 As a teacher, we wrote lovely messages to our beloved students too.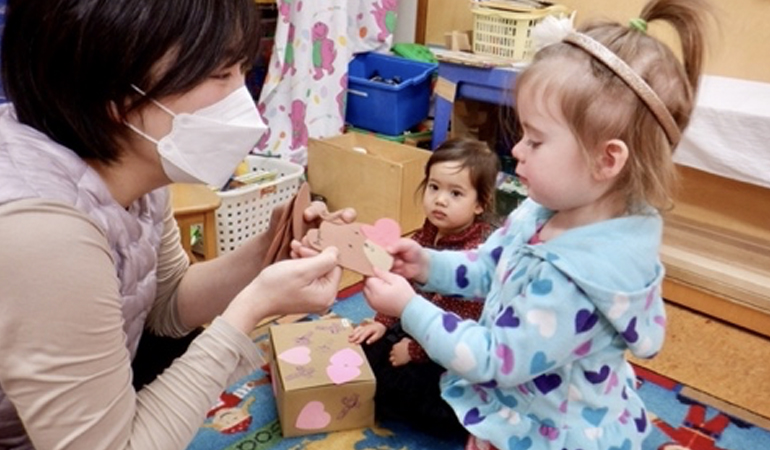 "We love because he first loved us." – 1 John 4:19
This is what drives our school theme during the academic year of 2022-2023.
We know what love is because God is love, and God's character is revealed in His Word, the Bible. In all that we do as believers, educators, administrators, and parents, we seek to imitate God's character, for His glory.
I Corinthians 13:1-7 paints a beautiful picture of true, biblical, godly love:
"Love is patient, love is kind. It does not envy, it does not boast, it is not proud. It does not dishonor others, it is not self-seeking, it is not easily angered, it keeps no record of wrongs. Love does not delight in evil but rejoices with the truth. It always protects, always trusts, always hopes, always perseveres."
What message will you give your children this Valentine's Day? Parents can sometimes take for granted their ability to encourage and honor their children. What do you love and respect about your children? Use the day to draw a picture or write a simple message, even verbally, and tell them how you feel.
The world has many definitions of love. But in God's terms, it is the unselfish loyal and benevolent concern for the good of another which he acted out when he died on a cross. Let's celebrate his love this Valentine's Day and allow the same love to flow through us unto others.
Hope you have a wonderful day filled with love and happiness.
Happy Valentine's Day!